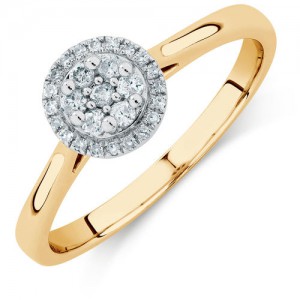 The afternoon before flying out to the USA, Peter and I went for our normal afternoon walk but this time it was a little different. The joy of living in the Dandenong Ranges in the outer suburbs of Melbourne is having the beautiful Australian bush literally at our backdoor. Peter and I often walk in the late afternoons, taking the opportunity  of being able to share our heart thoughts and being able to dialogue about the day without any ears listening or any interruption. Our normal walk yesterday was different, as we walked Peter suggested we  climb through an old fence where an old burnt out home once was. The property sat high  on top of a hill overlooking the beautiful mountains in the distance. We found a place to sit and Peter quietly reached for my hand and after 27 years of marriage asked me to marry him and proceeded to reach into his pocket to present me with the most beautiful diamond engagement ring. I was overwhelmed with not only the beauty of my ring but the depth of love my husband and I share and of course I said Yes!
You may ask why?
27 years ago Peter did buy me an engagement ring but after a few months after asking me to marry him he broke off the engagement. Under extremely painful circumstances we did get married ( I deceived Peter by telling him I was pregnant) and that engagement ring meant the world to me. In my mind my wedding ring was bought out of duty but the engagement was bought out of love. A few years ago the  diamond in my engagement ring fell out, we took it to the jeweler to have another diamond placed in the ring when the jeweler explained that the ring was unable to be fixed. I was gutted!
Peter and I talked about replacing it but never could afford it and I had to came to a place of accepting that the ring was merely a symbolic gesture.
It was during this time of not having my engagement ring that I felt God speak to me and do a new healing from that one decision to deceive Peter 27 years earlier.
Back to yesterday my beautiful, generous, loving husband sat there on the side of the hill with my hand in his and once again declaring his love for me, not that I ever doubted it but I felt like God once again gave a heavenly wink to let me know that He knows my heart desires and He actually bought us together.