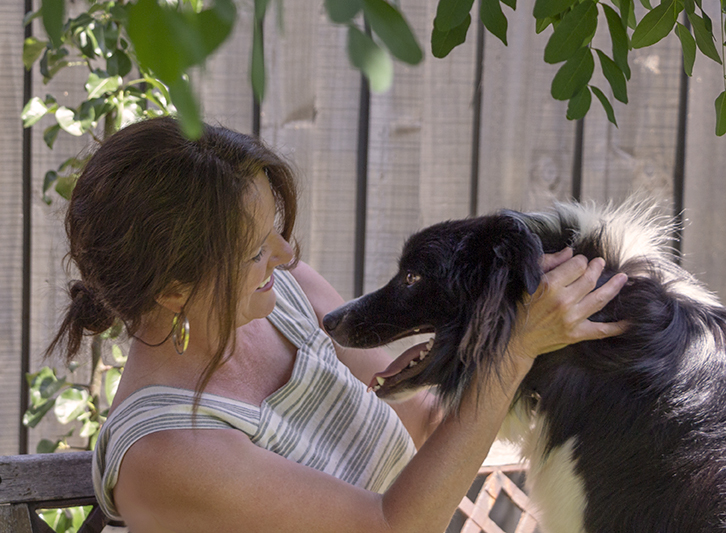 Throughout my childhood, I was constantly surrounded by stray animals who made our home theirs. Putting up with their hair, smells and faeces for years, I was determined in my heart that when I had my own family, I would never have animals – especially dogs!
Over the years, I gave in and got my kids two King Charles Cavalier Cocker Spaniels and they drove me crazy! When they passed away, that was it – 'NO MORE PETS!'
After Peter's hinting at wanting another dog, my now adult children decided to buy him a Border Collie for his birthday. They searched high and low, eventually travelling 4 hours to a farm to pick up this little guy. Being the runt of the litter, the farmers had no interest in him due to his small size and left him with little to no human contact for the first 3 months of his life. Entering our home, he was fearful and timid of everyone, residing in a corner of the house for the first few days, before he venturing to make friends with 6 willing adults. I had agreed to have him but had shirked all responsibility claiming, "I don't like dogs".
However, the minute I saw him and heard his story, my heart melted as we formed a connection through our understanding of what it was like to be surrounded but abandoned. This pup is 'Shep', he is now 20 months old and is my friend and companion, we have a connection. It amazes me how the very thing I claimed to never want has brought so much joy, love, and companionship to not only my family but to me.
Each one of us has a story and our stories are powerful, enabling us to connect with people that perhaps we would have never connected with, allowing us to draw wisdom from some else's experience, encouraging us that we are never walking the journey alone.